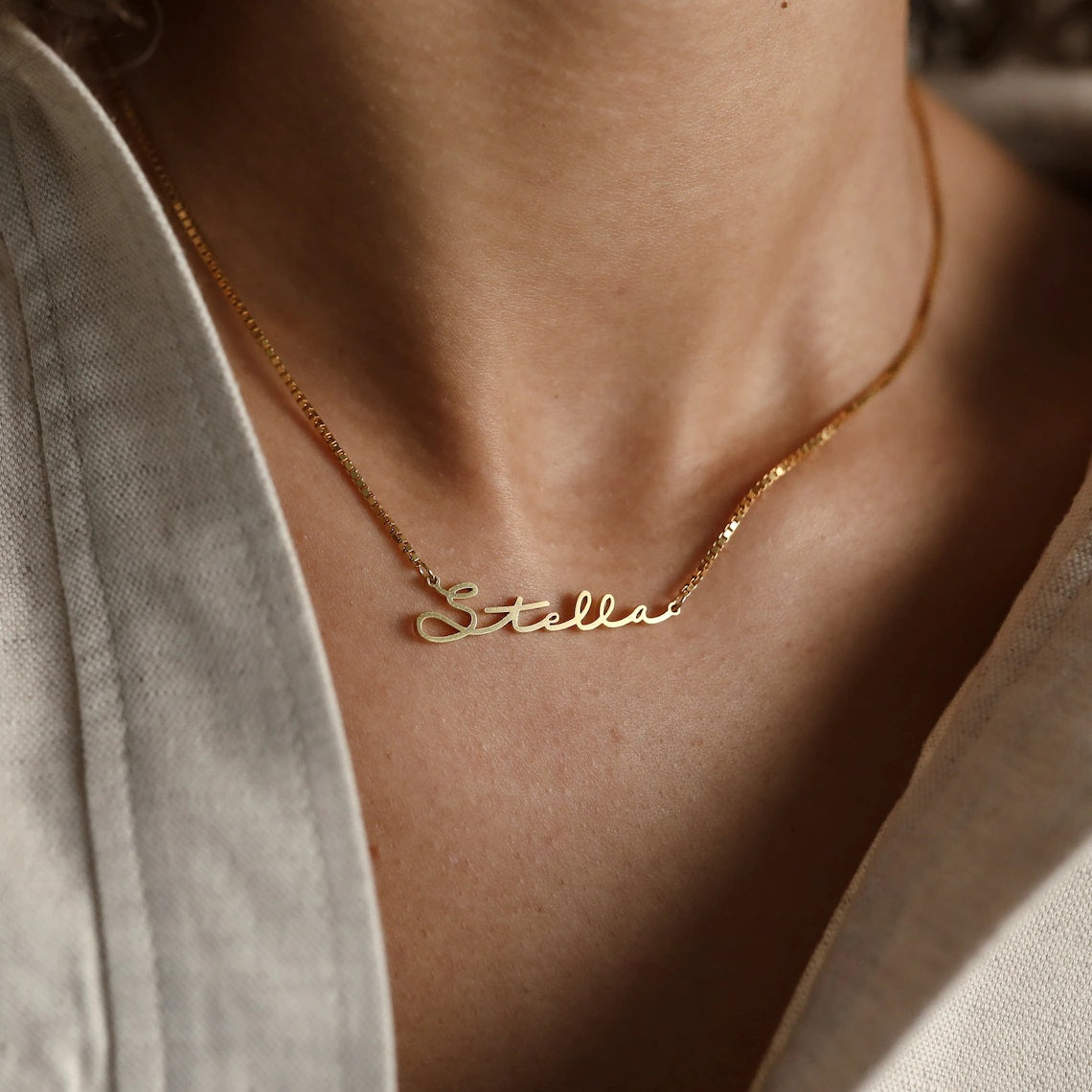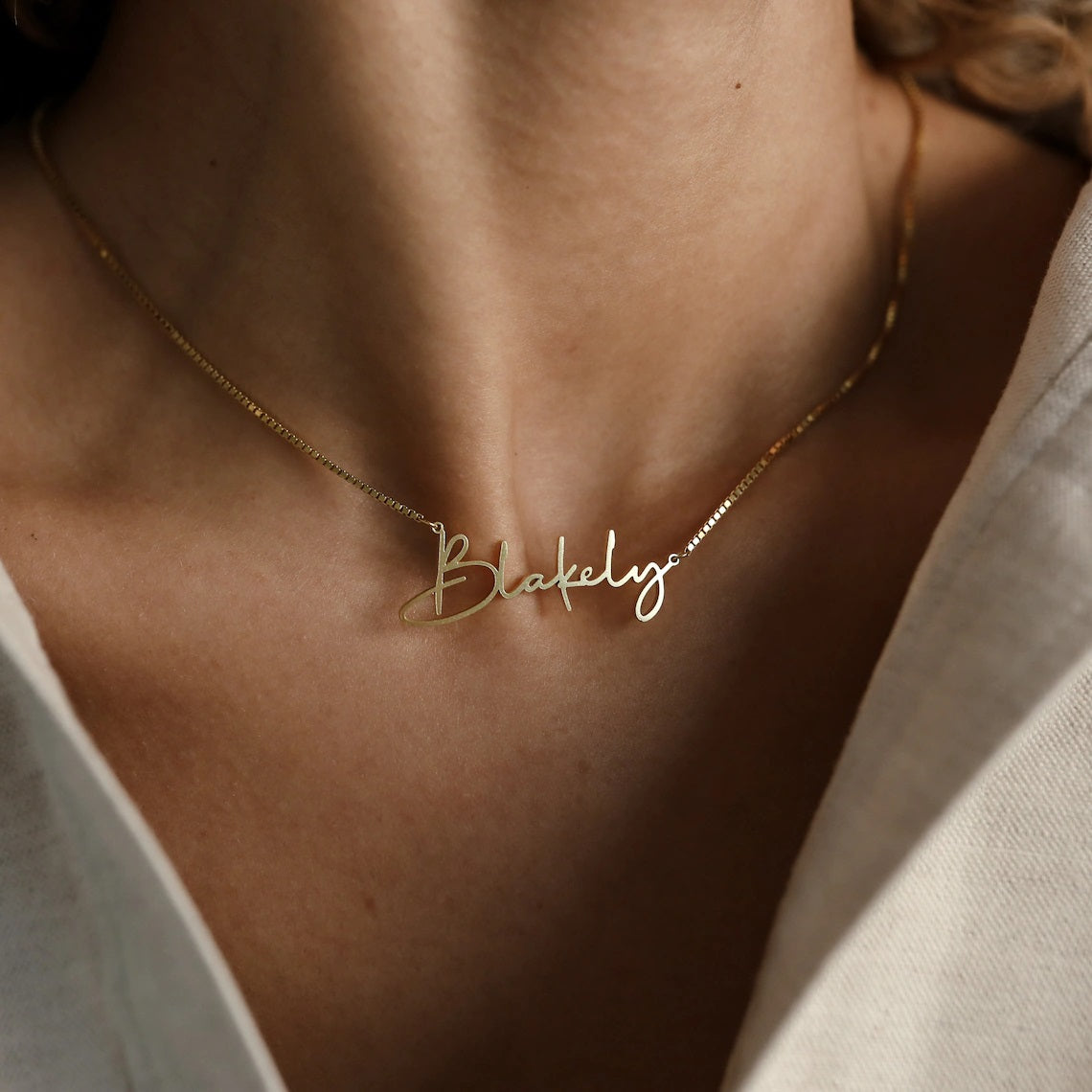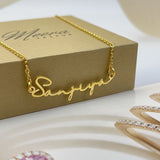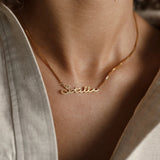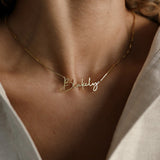 Rs. 2,070.00
Regular price
Rs. 2,300.00
---
Your very own personalised FINE SILVER name pendant comes with a 16" or 18" long chain and available in White, Yellow gold polish.

Steps To Order


1. Enter the name for which you want your necklace to be made.

2. Choose the colour ( White or yellow )

3. Select the size of the chain. For chain size help, please follow the size guide in the image.

4. Select the number of letters in your name. For names having 6 or less letters, please select 6.

Once your select all the variants and place the order, we will start preparing your order. Your order will be shipped within 7 working days.

San Hans Name Necklace
Rs. 2,070.00
Regular price
Rs. 2,300.00