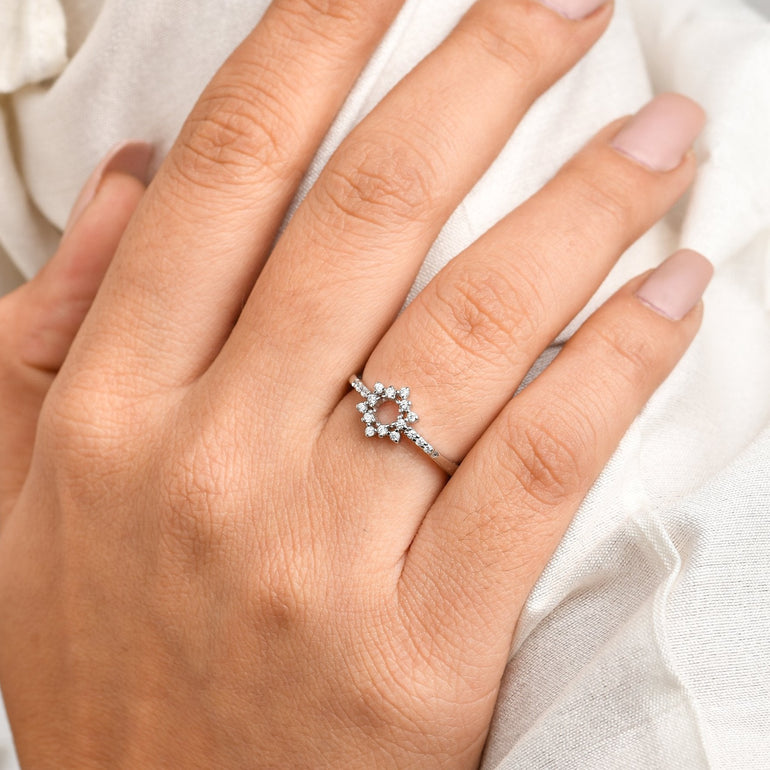 Rs. 809.00
Regular price
Rs. 899.00
Crafted in 92.5 silver
925 halmarked at the back of every product
Free Shipping above 1000/-
Why choose Silver
One of the most apparent reasons people fall in love with silver jewellery is its breathtaking brilliance. Silver possesses a natural shine that complements any outfit, from casual to formal. Its luminous glow adds a touch of elegance and sophistication, making it an ideal choice for both everyday wear and special occasions.
Affordability and Accessibility:

Unlike other precious metals, silver jewellery is relatively more affordable, allowing you to indulge in high-quality pieces without breaking the bank. Its accessibility makes it an attractive option for those seeking luxurious aesthetics at a fraction of the cost.
Hypoallergenic and Skin-Friendly:

For those with sensitive skin, silver jewellery provides a welcome respite. Hypoallergenic and non-reactive, silver is gentle on the skin, reducing the risk of irritation or allergic reactions. This makes it a popular choice for people of all ages, even those with sensitive skin types.
Frequently Asked Questions
Can i wear this jewellery daily ?
Yes, absolutely ! Silver has a natural tendency to oxodise but we use 18k gold plating that reduces the oxodisation process. So its absolutely safe to wear your jewellery. We provide 6 months warranty for gold plating.
How do i clean the pieces ?
Just clean it with a soft muslin or jewellery cloth if it tarnishes. You can always contact us in case you want to refurbish your pieces.
Is the jewellery water proof ?
We strongly recommend you to take your jewellery off while taking a shower or whenever exposed to sweat to maintain the shine. Normal splashes of water a absolutely fine.
How secured is my money if a place the order ?
All orders we recieve are 100% secured till the product is delivered. Any problem arrising as far as courier company is concerned or any external factor for that matter, will be our responsibility.